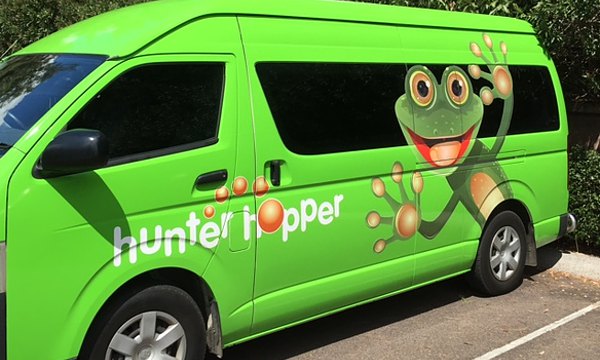 Hunter Valley transport options
Each of the following tour operators offer package / transfer options with us – please click on the link below to find out more, or please contact our reservations team for assistance.
Hunter Valley By train
To see our Train Package – Please Click here
Train timetables / stations vary from day to day, please ensure you ring CountryLink Call Centre on 132232 between 6.30am and 10.00pm to confirm train times and stations. Or please click on the web link below to see online timetables / packages
Please note regarding our transfers:

A prior transfer booking (with written confirmation from us) is absolutely essential, otherwise you will have to take a taxi from the station (Approx $80).
Our one way transfer charge between Singleton train station and Hunter Valley Resort is $25 per person (min 2 pax)
We only pick up off the train arriving from Sydney at Singleton station at 12:40pm, and for the train departing at 13:24pm from Singleton station to Sydney.
Hop on/Hop off (In Wine Country):
By coach/day tours:
By helicopter
The helicopter operators servicing us are:
Hunter Valley destinational information – Click here