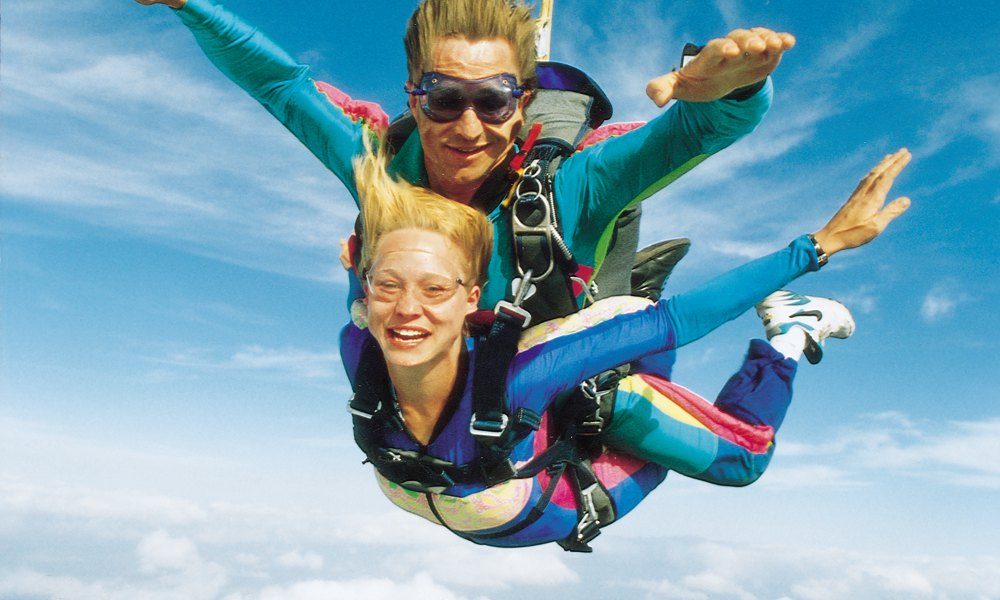 Skydiving
Skydive the Hunter Valley over Australia's most iconic wine region for the ultimate high.
Skydive the Hunter Valley for the ultimate in speed, exhilaration and pure adrenalin as you freefall from up to 14,000ft above Australia's most iconic wine region. Once your parachute opens, soak up beautiful widespread views over rural NSW, from rolling pastures to world famous vineyards.
A tandem skydive with the dedicated and experienced Hunter Valley skydiving crew will be as memorable as it is exhilarating. For those ready to take the next step, you can also learn to skydive here with our inclusive AFF Course. We have something for everyone!
We offer a range of skydiving products, and tandem skydives are our specialty! Our friendly crew will give you the experience of a lifetime as you freefall over Singleton. Beat your fears, push your boundaries and step outside your comfort zone; once you've taken the plunge you'll feel like you can achieve anything!
Call: 1300 663 634