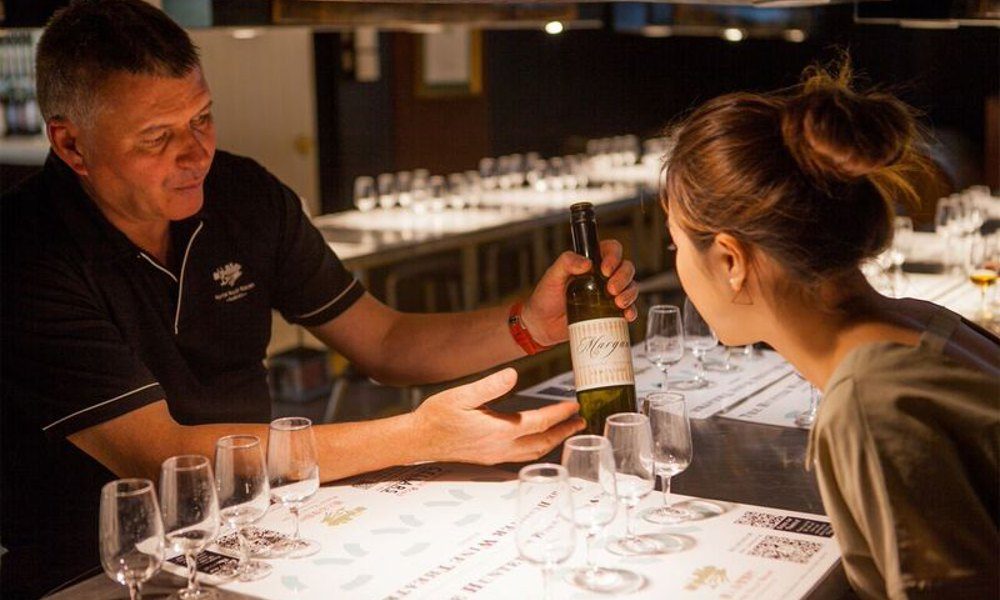 Wine Theatre
Spring offer! Pay for one, get second guest free…
Due to social distancing regulations, Bookings are now required.
Please call 4998-7777 (Ext. 5)
The fun side of seeing a winery in action is when the grapes are being picked and put through the crusher at the winery – which for The Hunter Valley happens only in January and February. For the rest of the year action at in winery is generally pretty quiet. Not so with the new Hunter Wine Theatre…
So we have condensed a whole year of winemaking into a short 15 minute visual presentation.
You will experience up on the big screen:
1. The Hunter's wine heritage, Australia's oldest wine area.
2. How grapevines are maintained
3. See the annual grape harvest
4. The grape crusher in action
5. The actual winemaking process:
a) Fermentation (Conversion of fruit/sugar into alcohol)
b) Filtration of the 'new' wine
c) Racking and barrel fermentation/storage
d) Blending of wines
e) Bottling process
Then – on with the lights and a 15 minute wine tutorial with the Cellarmaster.
What's the difference between a wine tutorial, and a wine tasting??
A wine tasting is where you taste various wines and hopefully like them, and purchase a few to take home with you.
A wine tutorial is where we take you on a learning experience with a bracket of 4 wines. Here we teach you how to taste front palate sweetness, acidity, and back palate tannins, and most importantly exercising your nose to appreciate the bouquet of wine. It's that simple…
And the whole half hour experience is just $30pp.
Open every day at 10am and 3pm. Individual bookings not required – however numbers limited for each show and times may vary.
For groups, your are very welcome, however bookings are essential. We will then put aside your own private viewing time.